I first saw chalkboard paint on some HGTV show several years ago. Now I see cool ideas popping up all over the internet. You can even get colored chalkboard paint! I've never used it myself, but I do have some projects in mind. Here are some ideas that I think are pretty neat:
Paint a whole wall:
Label containers (I know this shows food items, but you could label containers with small toys or hair bows):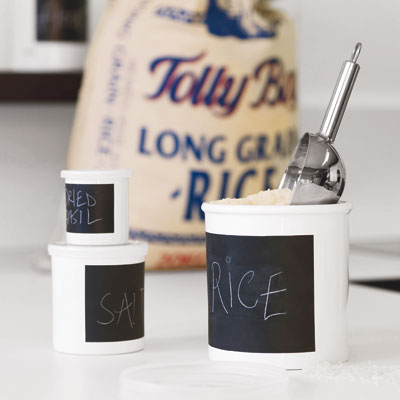 Closet doors:
Paint furniture:
Surface of a table:
Have you used chalkboard paint? What did you do?